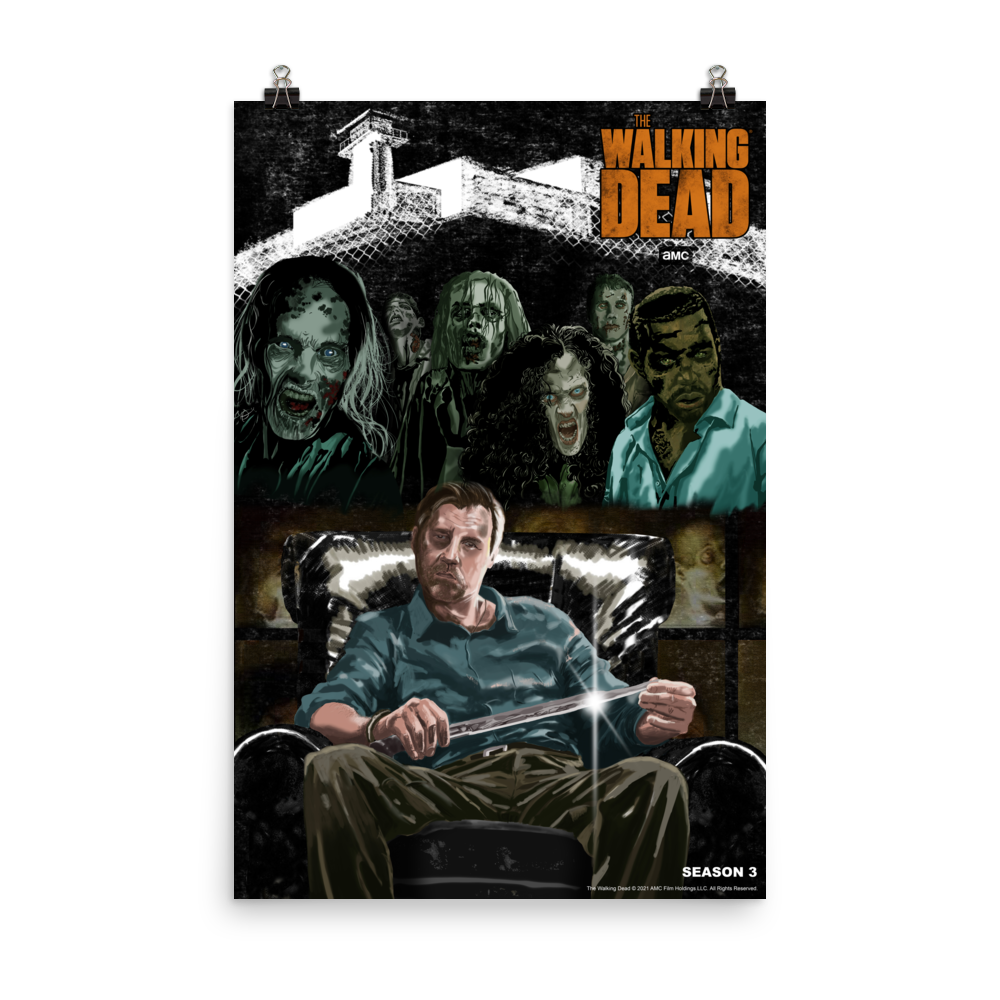 11 Weeks of TWD – Season 3 by Kirk A. Etienne Premium Satin Poster
11 Weeks of TWD – Season 3 by Kirk A. Etienne Premium Satin Poster
Regular price
Sale price
$38.95
Unit price
per
Sale
Sold out
Save 20% on your purchase of $75 or more! Use code LOUISTAT at checkout.
Product Information
To celebrate the beginning of The Walking Dead's 11th and final season, AMC is launching "11 Weeks of TWD" event right here on the TWDU Shop.
Each week leading up to The Walking Dead premiere on August 22, the TWDU Shop will feature a new piece of artwork from a celebrated artist that pays tribute to significant moments from each season. Check back every Friday for new art prints by season.
Click here to read the full article.
About the Artist
Kirk A. Etienne
Kirk has worked in areas of graphic design, publishing, storyboards, comic illustration, animation, ideation, app design, storytelling, traditional and digital illustration, for many years.
Never content to be pigeonholed as 'just an artist', Kirk views himself as a 'creator' from typed word to final image.
This poster is a fun addition to any room!
Made of: Premium satin photo paper and pigment based ink.
Additional information: Poster does not include frame and will be shipped in an individual tube mailer.