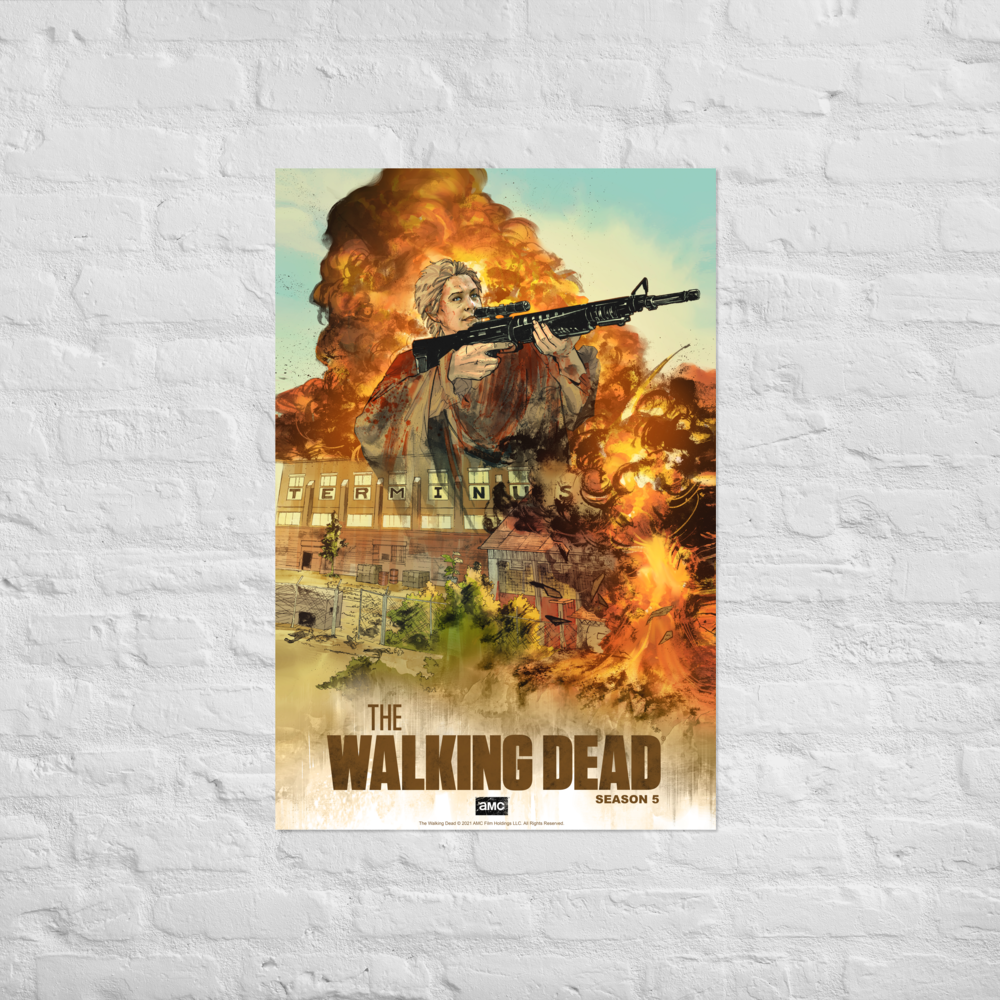 11 Weeks of TWD – Season 5 by Ariela Kristantina and Bryan Valenza Premium Satin Poster
11 Weeks of TWD – Season 5 by Ariela Kristantina and Bryan Valenza Premium Satin Poster
Regular price
Sale price
$38.95
Unit price
per
Sale
Sold out
Use code CYBER for 25% off!
Product Information
To celebrate the beginning of The Walking Dead's 11th and final season, AMC is launching "11 Weeks of TWD" event right here on the TWDU Shop.
Each week leading up to The Walking Dead premiere on August 22, the TWDU Shop will feature a new piece of artwork from a celebrated artist that pays tribute to significant moments from each season. Check back every Friday for new art prints by season.
Click here to read the full article.
About the Artist:
ARIELA KRISTANTINA
Ariela Kristantina is an artist from Jakarta, Indonesia. She is currently working with Scott Snyder on CHAIN, a new sci-fi/horror/crime creator-owned graphic novel for BEST JACKETT Press. Her recent publication is ADORA & The Distance with Marc Bernardin for Comixology. Her other works include Witchblade 1/2 with Marguerite Bwenentt/Marc Silvestri for Top Cow, Insexts (Aftershock), Mata Hari (Berger Books/Dark Horse Comics), Deep State (Boom! Studio), and The Logan Legacy (Marvel). She has also contributed covers to various other companies (DC Comics, Image, BOOM! Studio) and character designs to a number of indie movie/anthology projects since her first debut in 2014.
BRYAN VALENZA
Bryan Valenza has been a comic book colorist since 2013. In 2017 he founded the coloring studio BEYOND Colorlab, based in Jakarta, Indonesia. He currently occupies his time coloring various projects from DC Comics, Marvel Comics, and Image Comics.
This poster is a fun addition to any room!
Made of: Premium satin photo paper and pigment based ink.
Additional information: Poster does not include frame and will be shipped in an individual tube mailer.