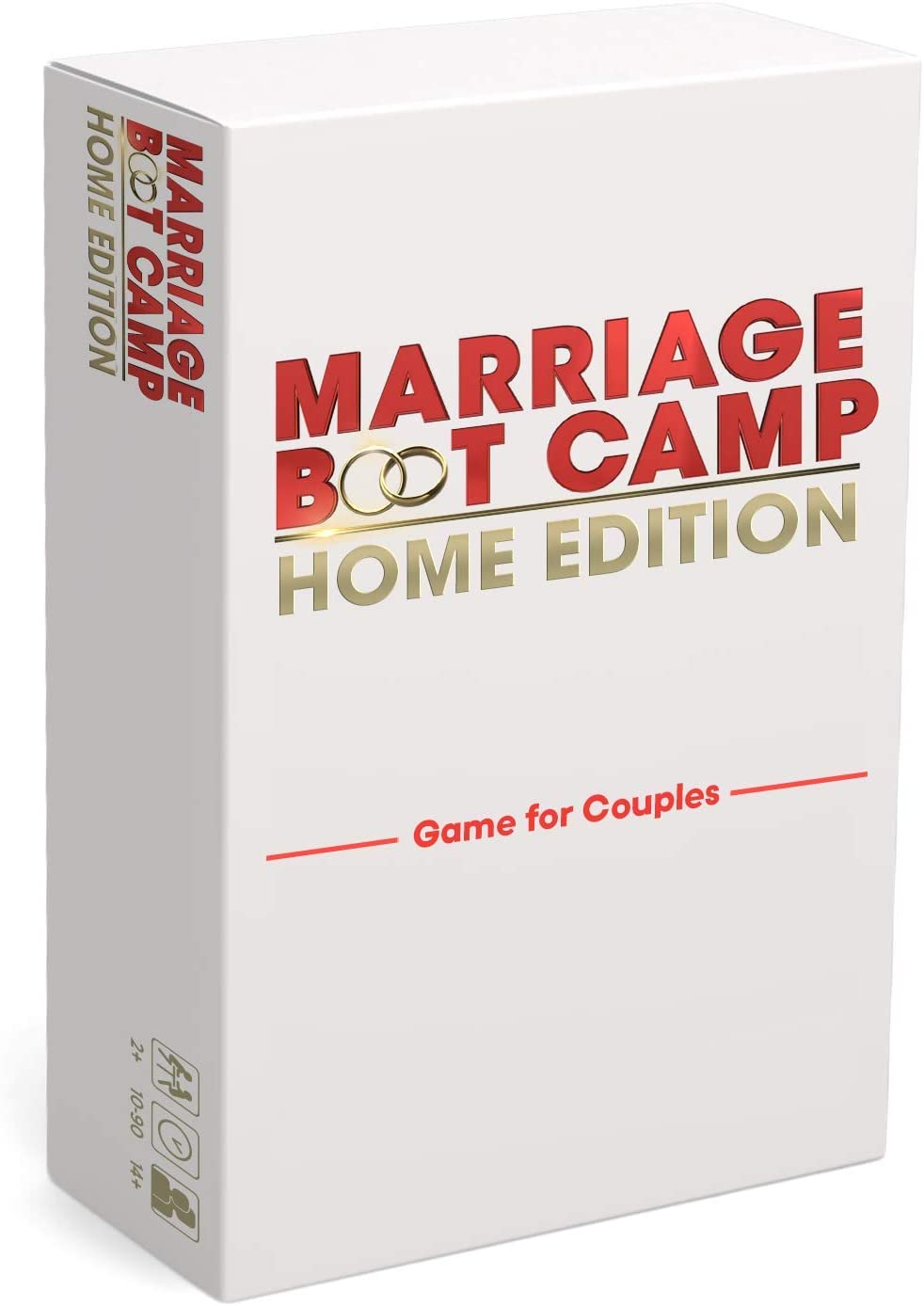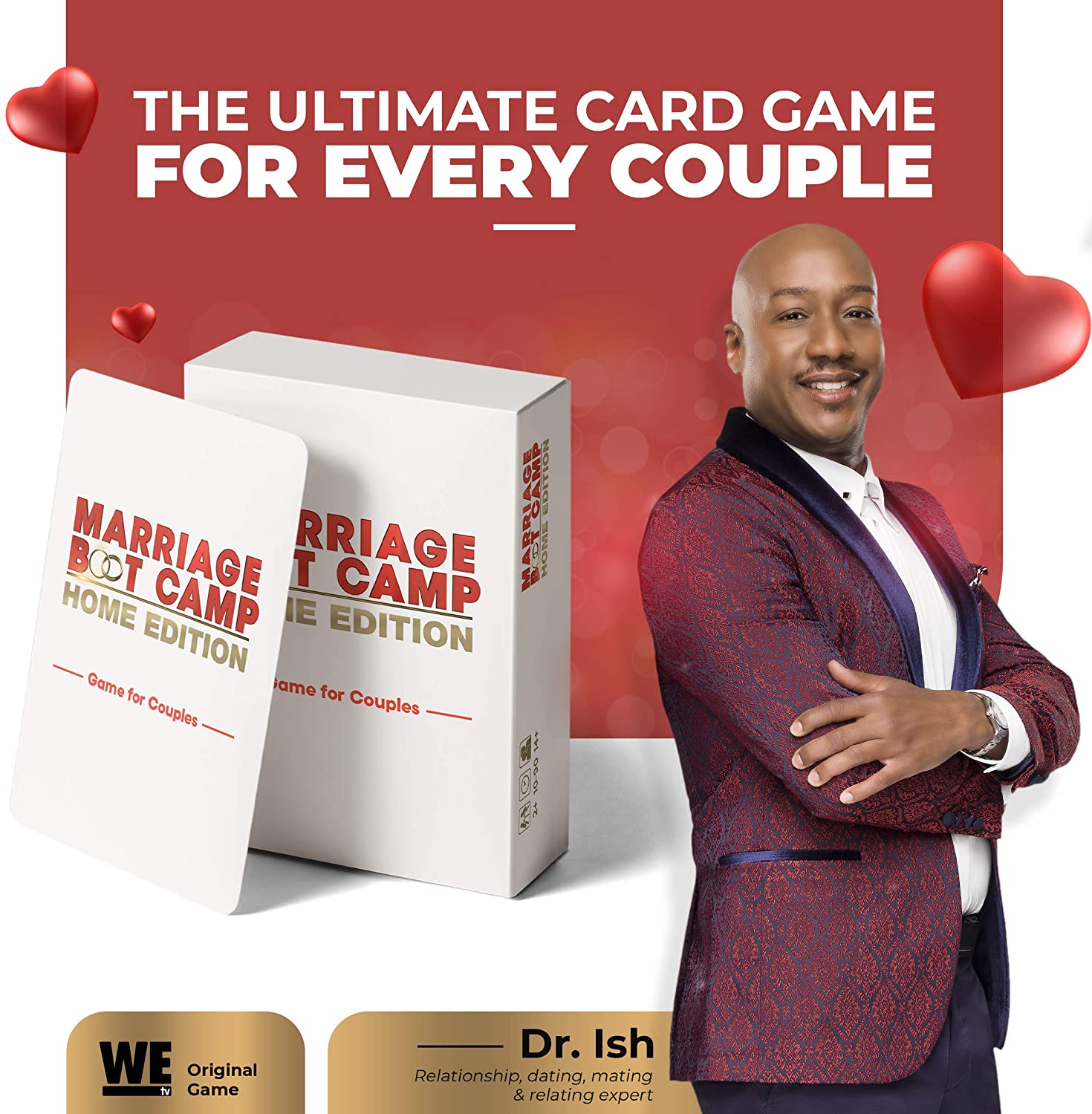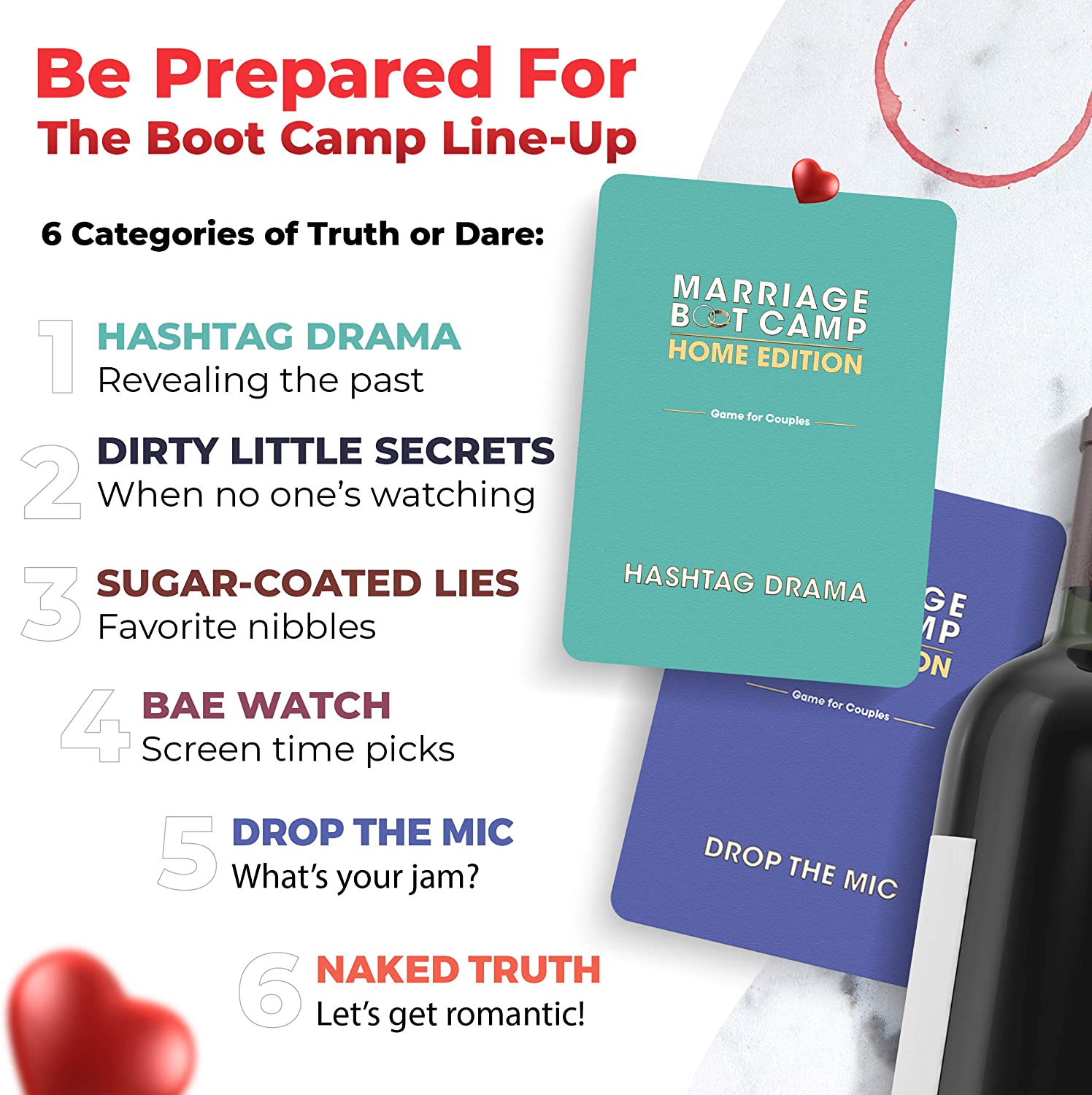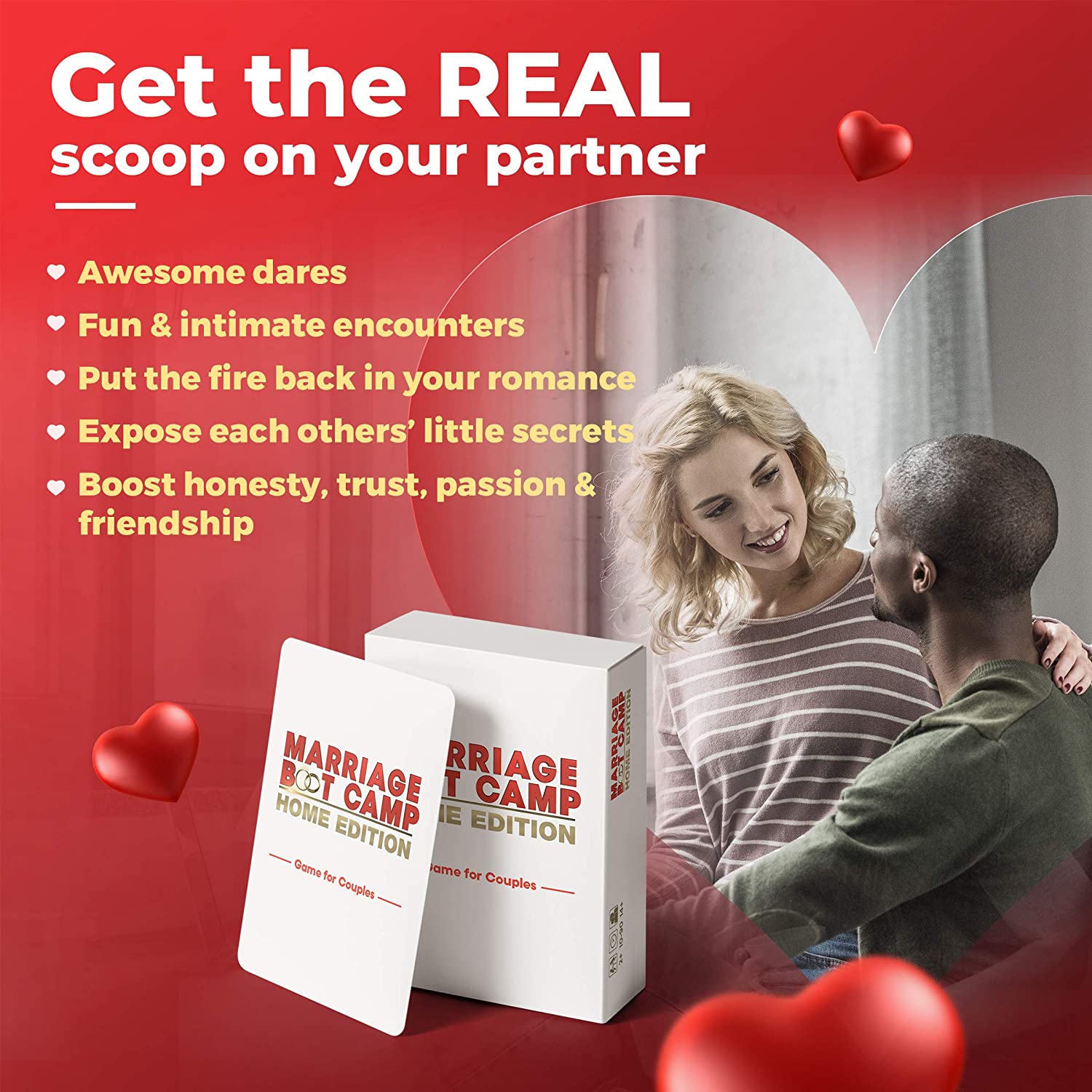 Marriage Boot Camp Home Edition Card Game
Marriage Boot Camp Home Edition Card Game
Regular price
$19.95
Sale price
$13.97
Unit price
per
Sale
Sold out
Product Information
REIGNITE THE FUN & FIRE - Marriage Boot Camp Home Edition is the ultimate couples game, whether you're married, dating or it's complicated. Date night doesn't get more fun or real than this. Rediscover the spice in your relationship, dissolve the differences, and laugh (and play) together.
GET THE REAL SCOOP ON YOUR PARTNER - Find out everything you never knew about your partner. This couples game is far more than a game; it's a boot camp that will challenge, flirt, tease, and squeeze out the truth. The game has 6 categories for you to test and guess each other's' preferences, habits, and dreams with challenges, dares, punishments, and more.
COMPETE IN A HEALTHY WAY - Couples who play together stay together. Competition is sexy and rewarding when it's shared respectfully and honestly. Just like in the series, Dr. Ish gives you plenty of fun homework to strengthen your relationship. This truth or dare game helps you and your partner reveal your true selves to each other in a fun and new way.
A WINNING GIFT - Contrary to popular belief, dish towels are not great couples gifts for husband and wife, boyfriend and girlfriend, or same-sex couples. Instead, give them an intimacy deck that will keep them having fun and learning about each other.
100% MONEY BACK GUARANTEE - If this date night in a box game doesn't give you a fun and feisty time with your significant other, then we want you to demand a refund! We're sure you'll love it, but just in case, we'll give you your money back if you're not satisfied, no questions.