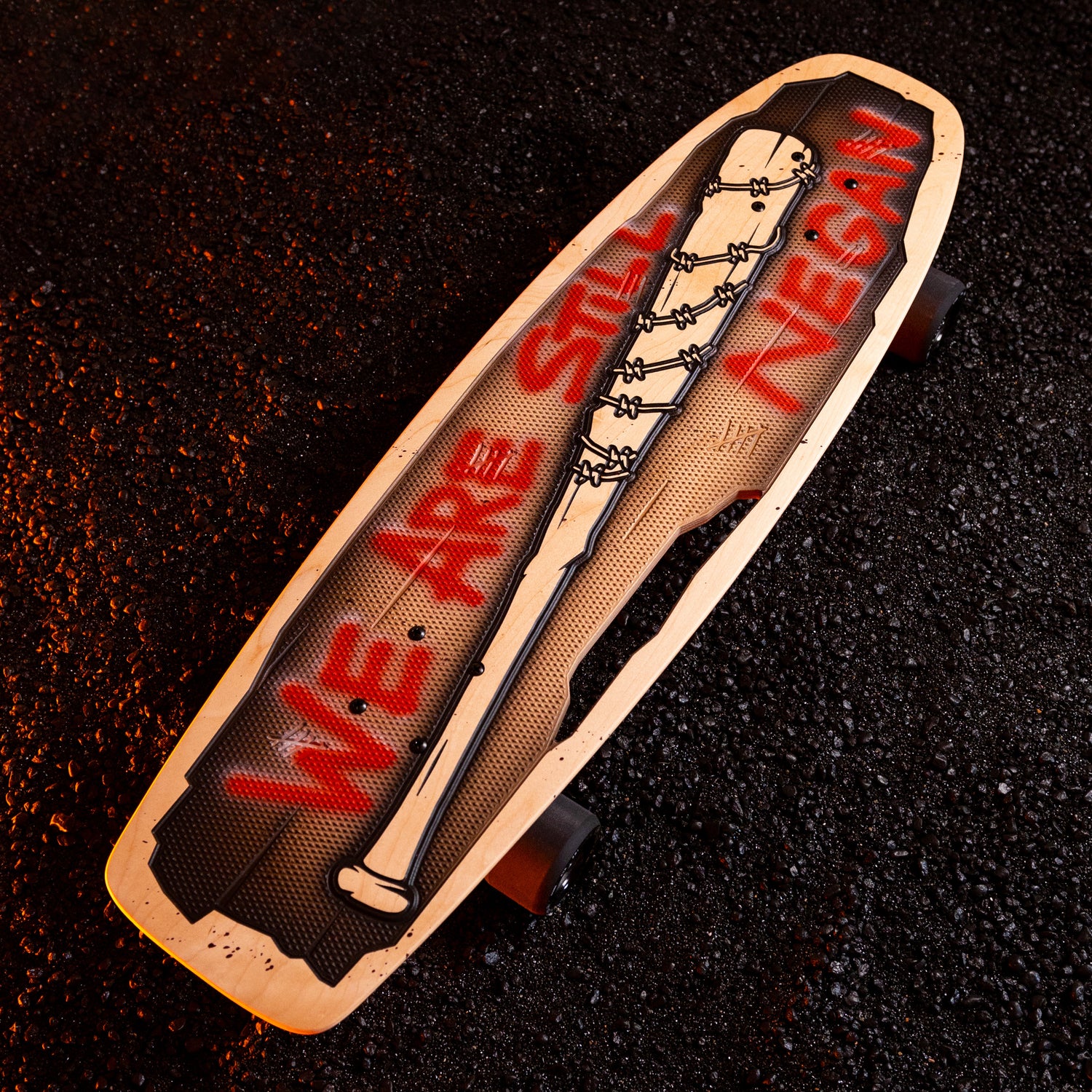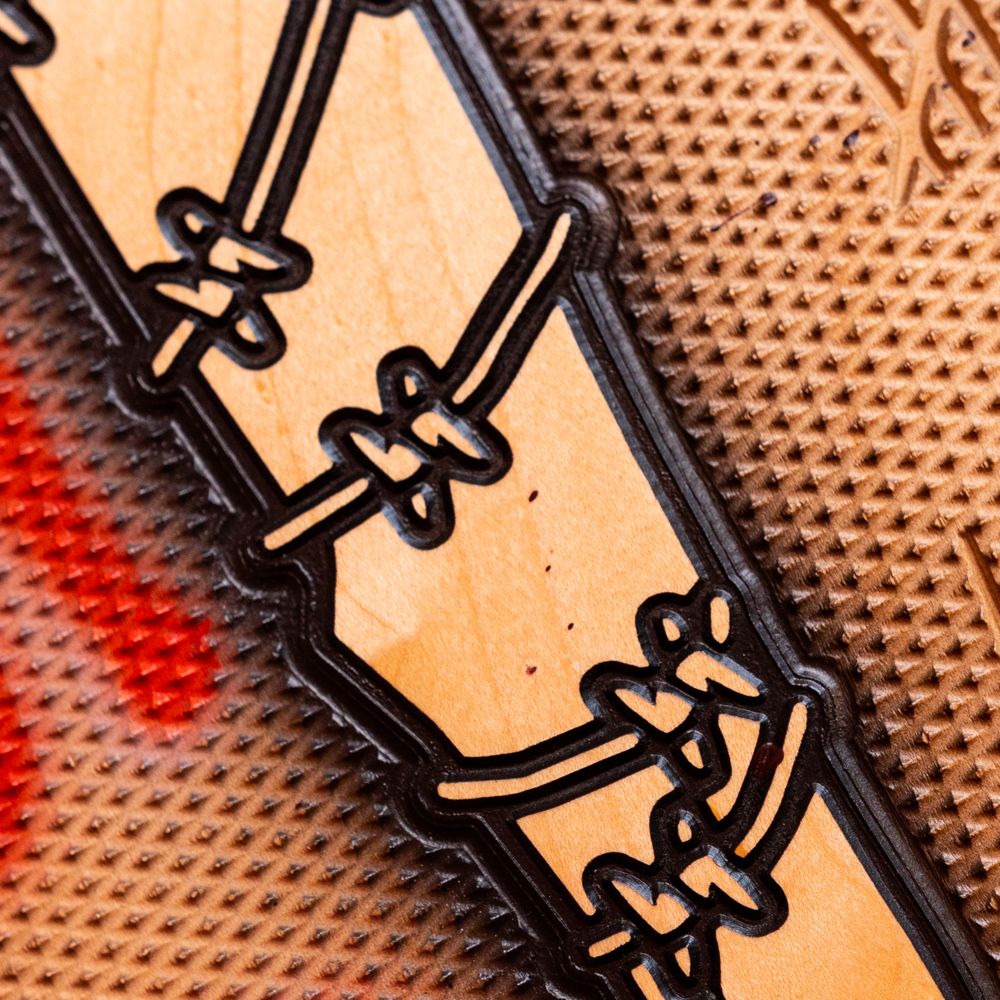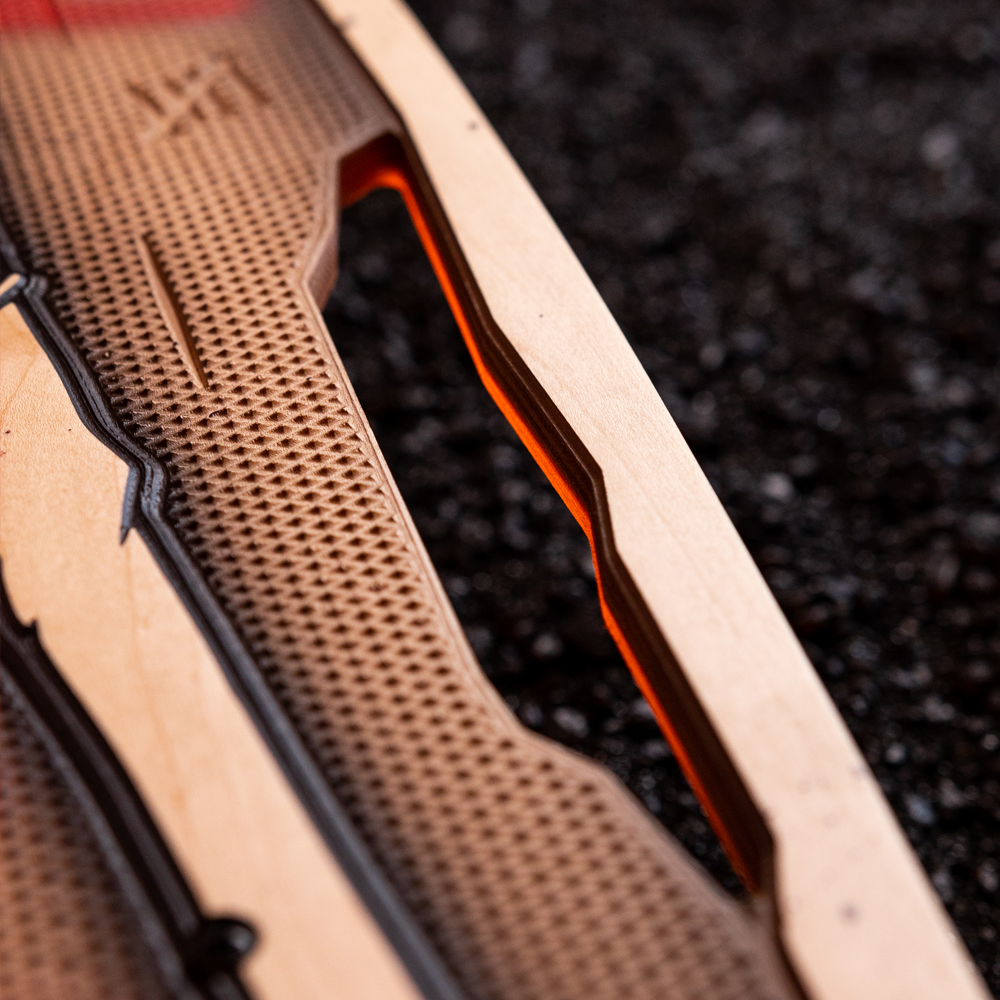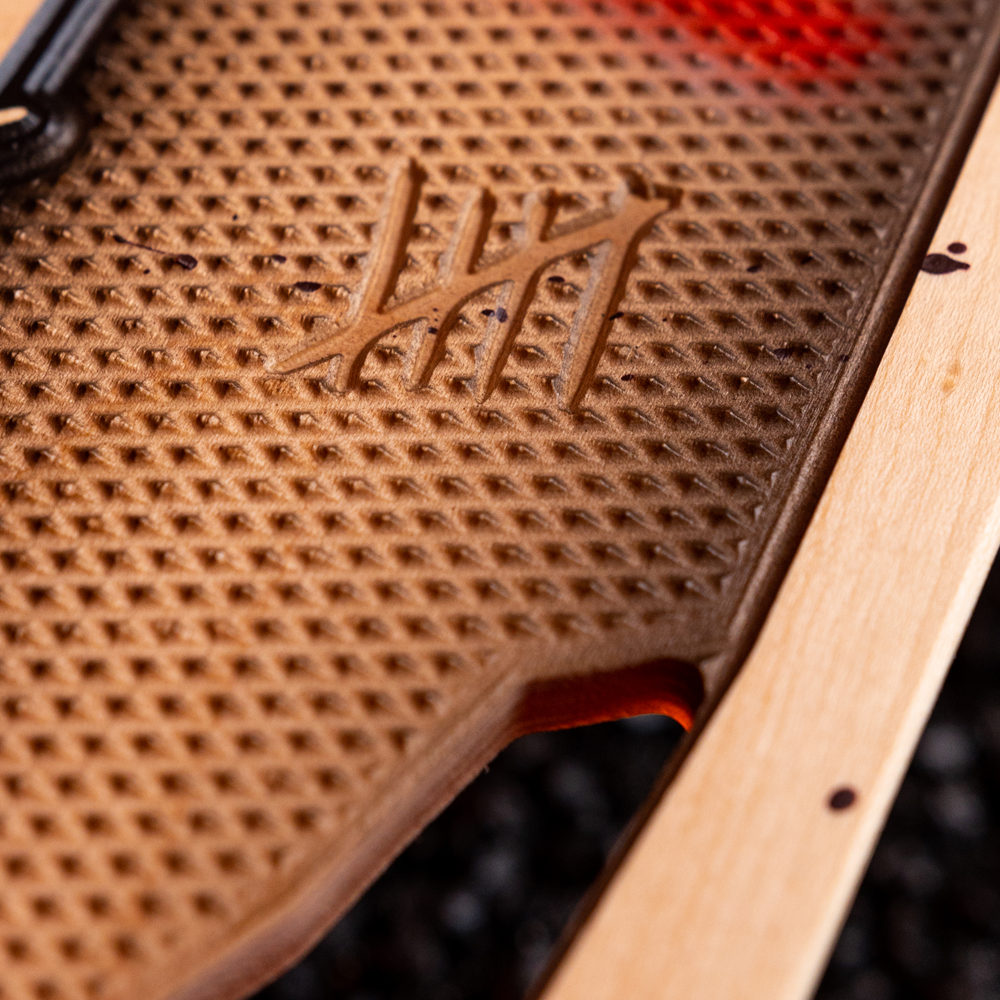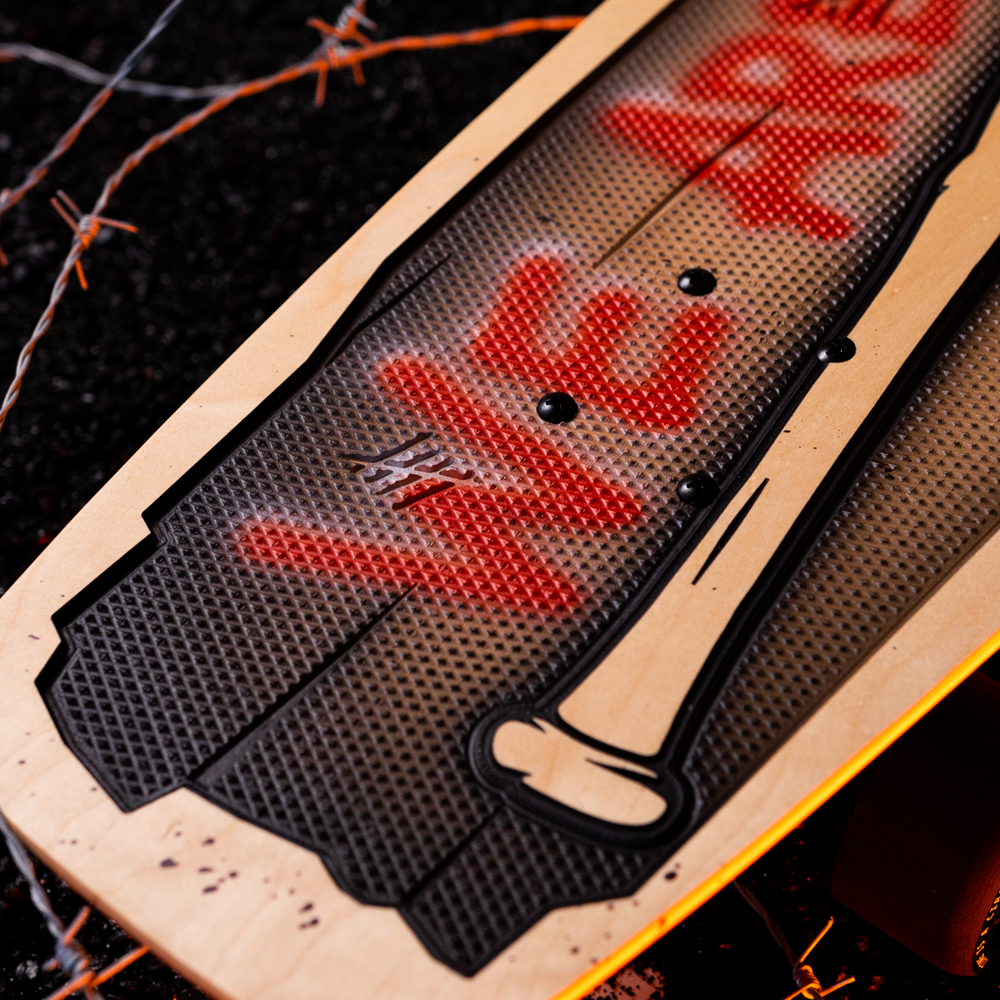 The Walking Dead x Bear Walker Boards Negan Skateboard
The Walking Dead x Bear Walker Boards Negan Skateboard
Regular price
$295.95
Sale price
$221.96
Unit price
per
Sale
Sold out
Product Information
Celebrate the final episodes with this exclusive, high-quality skateboard from Bear Walker. This board is handcrafted using cutting-edge technology and old-school woodworking techniques. The design features custom artwork on top of our patented Underbite grip. This is a natural product, so wood grain may vary.
Custom 9-ply Maple
Deck dimensions: 8.75" × 30" inches
65mm 80a wheels
Aluminum Hanger and Base
Steel Axle and Kingpin
8.75" wide axle to match your deck size
High Rebound Bushing, for the trucks, to jump back into their original position after going around corners.